UPDATE (Oct. 29, 2021): Michael Allio reached out to provide clarification on what he thinks we got wrong.
As a show of good faith and willingness to hear his side — we want to get things right — we took down today's Instagram post about this story. However, after a brief chat, we don't see the need to make any updates to this profile.
Everything we shared is publicly available.
During our exchange, we also asked Michael to let us know what was factually incorrect on this page, as we'd want to immediately address that.
He said he would get back to us next week.
We hope he does, as we have a thorough list of follow-up questions based on the additional information he shared.
Follow us on Instagram – we'll keep you updated there.
---
You guys, can we talk about Michael Allio for a second?
Do you want to sit down? Oh, you are sitting. Sorry, we're nervous. We know you really, really, really like the guy.
Yes, we saw him on the phone with his son. So cute! We're sure he's a great dad! This isn't about that.
It's just, you know what we do at this website, right? 
Michael is credited on The Bachelorette as a "Business Owner," so we're just going to look at what that means. Nothing to be upset about! 
Before we go any further we wanted to acknowledge that cancer sucks and grief is hard. We are intimately familiar with the challenges that come with losing family and taking on parental roles that we were not prepared for.
Michael's story has deeply touched millions of people. He is so popular that he has a good chance of becoming the next Bachelor, which comes with a massive platform.
We feel that we would be doing Bachelor Nation a disservice if we didn't investigate how he's used his platform in the past.
Is Michael Allio really a "Business Owner?"
Probably.
Michael might have hyped himself and his businesses up a little bit (and should maybe update some of his paperwork — we'll get to that later), but that's salesmanship baby! 
And, oh boy, does that man believe in salesmanship.
It doesn't surprise us that Michael put himself out there on the Bachelorette because he puts himself out there for a lot of stuff.
We found "40 Under 40" lists, leadership awards, and interviews. This is how we learned about his most recent business: "ALLSTERA."
In an interview, Michael said,
"In response to the COVID-19 crisis, I launched a new eCommerce business that sells quality PPE necessities such as hand sanitizer, protective gloves, disposable face masks, area sanitation products, and more [. . .] to bring quality and affordable PPE to the people and businesses in Ohio that need it most."
Okay cool, he's helping businesses during the pandemic!
By. . .buying PPE? And then reselling the PPE?
We don't know. This is confusing. We're sure the Allstera website explains it.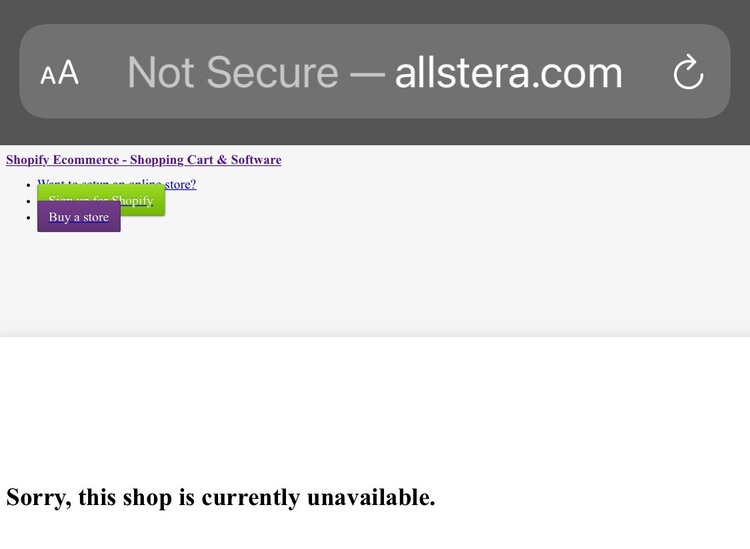 Oh, the website is defunct. Lucky for us, it's been archived.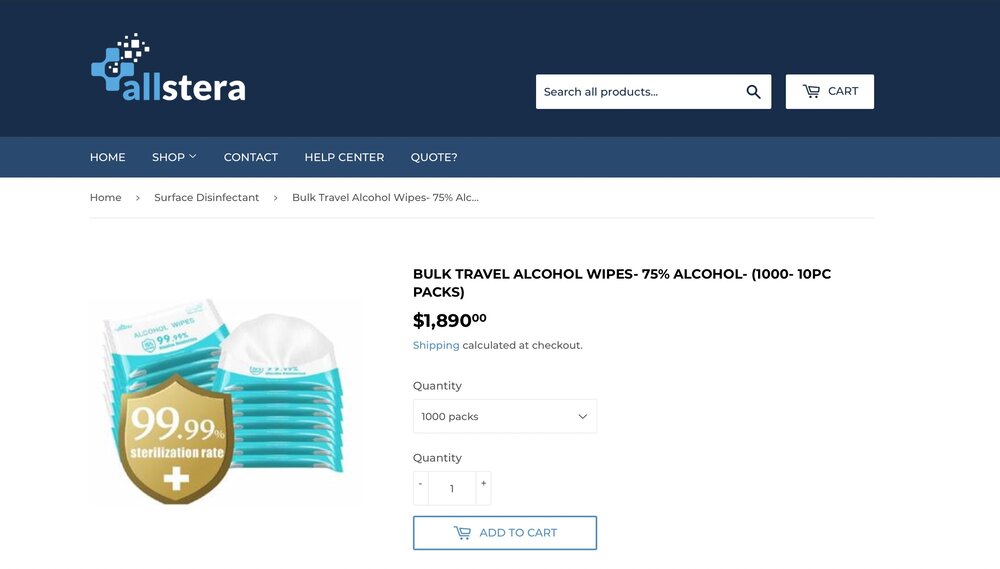 Is that a reasonable price for alcohol wipes?
We weren't sure, so for comparison, we priced out what these wipes would cost today.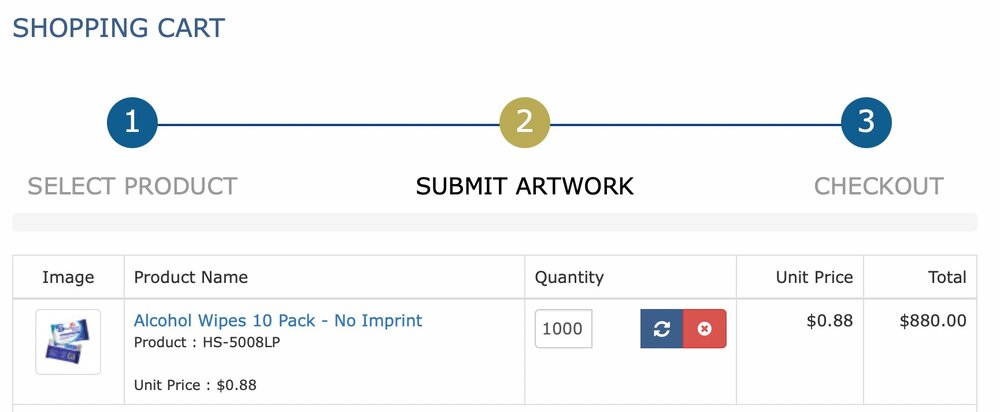 10,000 wipes at Allstera = $1,890
10,000 wipes today = $880
That's a 115% markup.
We ran price comparisons on a few items and came up with similar results.
Did Michael resell PPE at more than double the usual price during the pandemic?
Huh. Well, early pandemic prices were weird. So, maybe?
Pricing aside, it's unclear to us why businesses in Akron needed Michael's company to act as a middleman to sell them PPE or how his online store was a more effective way to connect them with the products they needed to operate during a pandemic.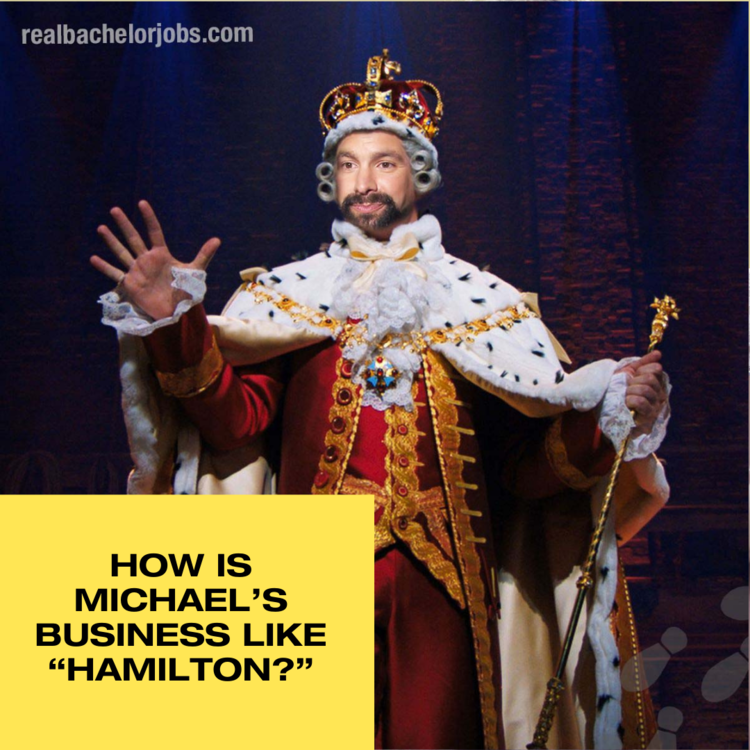 We mean, PPE was very hard to get at the time, but so are Hamilton tickets and when someone buys a lot of them up at face value and then resells them for more money. . .
Not that that's what Michael was doing! We just personally don't understand how else the business would have worked. But we're probably just confused.
I mean, one of us fell off an elliptical in shock while texting about this discovery.
Don't be mad!
You're mad at us, aren't you?
Maybe we should move on.
Michael has other businesses
One of them is St. James Therapeutics.
Take a look at that amazing origin story! And it's named after his son! That's so sweet.
We couldn't find the product for sale anywhere or any mention of it outside of interviews.
Maybe they're still in the prototype stage?
Which is totally expected! These things take time. Besides, at least St. James Therapeutics is a registered business in Ohio.
We were unable to find any record for Allstera.
So does he currently sell anything?
Michael doesn't just run defunct (and pre-funct?) businesses. On LinkedIn, he lists his job "Vice President of Sales & Marketing" for MA Workwear, the U.S. distributor for Danish brand MASCOT Workwear.
MA Workwear has a badge on their website saying their business is a certified WBENC. This means a business is at least 51% owned, controlled, operated, and managed by a woman or women.
But in an interview, Michael stated that he founded MA Workwear with his father, and in their 2020 PPP loan application, MA Workwear reported themselves as a male-owned business with three employees.
Maybe it's possible that all of these things are true, we're just not sure how.
Regardless, it does appear that Michael is in fact the Vice President of Sales & Marketing for a family company with at least 3 employees.
Lest you think that's a grandiose title, you might be interested to know that there's currently a member of congress that calls himself the CEO of a real estate investment firm, despite owning just one vacant lot and having no reported income. 
What about his charity?
The L4 Project isn't a charity. It's a project.
From an interview,
"In an effort to preserve his wife's legacy, Allio created The L4 Project, a socially conscious clothing brand which raises money for local nonprofits through the sale of merchandise and apparel."
Very noble, but we find the structure of the organization somewhat confusing.
We have questions.
As we run through these, keep in mind we're not lawyers — we're just curious bloggers. Blogger with questions.
Why is the L4 Project registered as a for-profit LLC?
In Ohio, to create a 501(c)(3) tax-exempt organization (AKA a charity), first you need to form a Nonprofit corporation. The L4 Project is registered as a For-Profit LLC. It could be a mistake or maybe he's planning on converting it later on.
Moving on — and this is something we think is weird.
The L4 Websites states that it's a "caused-based LLC".
"Caused-based LLC" is not a legal term.
It's not even a thing.
A quick Google search showed us that there are only 3-websites that use this phrase. Michael's, ours, and a web-crawler.
This doesn't appear to be just a typo. We tried a number of variations and achieved similar results.
Who is the board?
The L4 Project website states,
"All applications and nominations will be reviewed by the Board and one organization will be selected annually to receive a donation to advance the work they are doing to support those fighting cancer."
At the time of publication, we couldn't find any other mention of the board on the website.
What percent of sales are going to expenses?
L4 Project website also states,
"Revenue from the sale of merchandise and fundraising activity will be used to cover incremental costs for The L4 Project efforts, including website development, web hosting, cost of goods sold, fulfillment, marketing and promotional activity and other core operating expenses."
Expenses would have to be disclosed by a non-profit, but as it stands the L4 Project is just asking people to trust them. Not that we don't! But, you know, there are scammers out there and Charity Navigator recommends that people assess a charity's accountably and transparency  before giving. 
Is it legal for for-profit LLCs to ask for "volunteers"?
The L4 Project makes it clear that people aren't going to be to be paid,
"The L4 Project is a volunteer-based organization that relies on it's network of highly skilled staff and their generosity to donate their time and expertise without compensation."
The type of roles the L4 Project is currently looking to fulfill include eCommerce Manager, Graphic Designer, and Product Merchandising Specialist. These are time-consuming, skilled roles that even established charities generally pay people to perform.
Looking at Fair Labor Standards Act, asking for volunteer labor appears to be a little sketch considering the company is a organized as for-profit company, but there could be loopholes. (If anyone can provide info on this, we'd love to know!)
There's good news!
Cash donations to the L4 Project are sent directly to a managing organization.
We hope that if this project continues, Michael improves transparency.
Don't be mad. We're just asking questions.
Nothing that can't be answered, but questions we'd like to see addressed if Michael is going to be the next Bachelor.

Michael, if you're reading this and you have answers – drop us a line!
We try our best to get things right, but if we ever make a mistake we'd want to know so that we could post corrections & send apologies.
Also, to our readers, as we mentioned earlier, we've personally been impacted by cancer-caused loss. Please consider donating to The Ovarian Cancer Research Alliance (directly, no need for a middleman).
xo Your Nosy Friends at The Real Bachelor Jobs Project, a "caused-based LLC"
PS Michael made it to our Top 5 Questionable Businesses list (he's #3).
PPS If you like reading about problematic charities, check out our article on Blake!